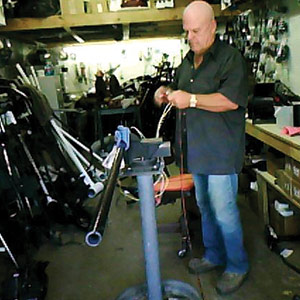 No one knows boat motor repairs in Gonzales, LA, better than we do here at Ascension Trolling Motor Repairs. Our expert boat repair technicians offer comprehensive service to get you back in the water as quickly and safely as possible. Carl is a Minn Kota Authorized Service Center for all Minn Kota warranty repairs. These services include:
Minn Kota Authorized Service Center: We also offer comprehensive repairs for a variety of problems on Minn Kota and Motor Guide engines. Our primary goal is to ensure your boat operates at its full capacity for safety, efficiency and power.
Boat trailer repair: Using a damaged trailer is one of the most dangerous things you can do as a boater. We are pleased to provide boat trailer repair in Gonzales, LA, so you can transport your boat safely between outings.
Trolling motor sales: If it's time to replace your motor, don't fret. In addition to offering a range of refurbished top-of-the-line trolling motors, we also carry used trolling motors of superior quality and like-new performance, so you can restore your boat's power without breaking the bank.
Portable building sales: As your local certified vendor of Coast to Coast metal carports and buildings, we can set you up with the perfect boathouse, carport or outbuilding. Durable, easy to assemble and affordable, these structures are a great value for their versatility and lack of required maintenance.
Whether it's time for a new trolling motor or just boat trailer repair, Gonzales, Ascension Parish, Baton Rouge, and New Orleans, LA area boaters can find it all at Ascension Trolling Motor Repairs. Just contact us today at 225-241-4034 to get your professional boat motor repairs started.